CLEAN WATERWAYS is excited to deliver a virtual event, CLEAN WATERWAYS Replay, for anyone who couldn't attend the in-person conference in Indianapolis. This online event offers three days of live-streamed sessions and a virtual coffee chat. During each session you'll have the opportunity to ask speakers a question and engage with fellow attendees.  If you miss the live-stream sessions, not to worry. All content will be on-demand after the live-stream.
The live-streamed sessions, along with all recorded sessions from the in-person conference and a directory of exhibitors and sponsors, will be available on-demand through the end of the year so you can consume the content at your pace.
Live-streamed sessions – August 17-18
Morning coffee chat with Heritage Environmental – August 19
On demand – All recorded sessions from the in-person conference
On demand – Directory of exhibitors and sponsors with contact information and company collateral
Individual access to the online event is $299 and unlimited company access is only $1029.  All content will be available on-demand through the end of the year.
Questions? Contact Carey Buchholtz at 713-343-1878 or cbuchholtz@accessintel.com.
---
CLEAN WATERWAYS Replay Streaming Schedule
Monday, August 17th
10:00 AM – 11:30 AM ET
Session: I've Got 99 Problems
This session will offer a review of some recent emerging concerns and their potential solutions in the inland response and environmental arena. Industry leaders will discuss resolutions to the rising concern of abandoned and derelict vessels littering U.S. waterways as well as the rising environmental and human health concerns of PFAS products in industrial facilities and aqueous film forming foam (AFFF).
Chair: Rebecca Garcia-Malone, Assistant Director, Vessel Services, T&T Salvage, LLC
Commercial Abandoned and Derelict Vessels (CADVs): A National Strategy Recommendation
Devon Grennan, President, Global Diving & Salvage, Inc.
PFAS: Challenges and Proactive Considerations
Ryan Thomas PhD, Environmental Scientist, GHD
Regulatory Perspective on Abandoned Vessels
Adam Davis, Scientific Support Coordinator, Emergency Response Division, Office of Response and Restoration, NOAA
---
Tuesday, August 18
10:00 AM – 11:30 AM ET
Session: You Sank My Goo…Now What?
This session will give best practice methods for detection and recovery of non-floating oils and other toxic goo.
Chair: Jodi Billman-Kotsko, Manager, Ohio Environmental Protection Agency
Biocides and Oil Contamination
David Cage, On-Scene Coordinator, Indiana Dept. of Environmental Management
Release Case Studies: But it's just Mud??
Kurt Kollar, State On-Scene Coordinator, Ohio EPA
---
Wednesday, August 19
10:00 AM – 10:30 AM ET
Morning Coffee Chat with Heritage Environmental Services – COVID-19
Grab your free coffee, compliments of Heritage Environmental Services, and join Angie Martin, Vice President of Heritage Environmental Services, as she discusses responding to COVID-19, proper disinfection processes, and preventing the spread. Presentation will be followed by the opportunity for the audience to ask questions live.
All CLEAN WATERWAYS registrants will receive a digital gift card for coffee the week of August 17th.
Virtual coffee break is sponsored by: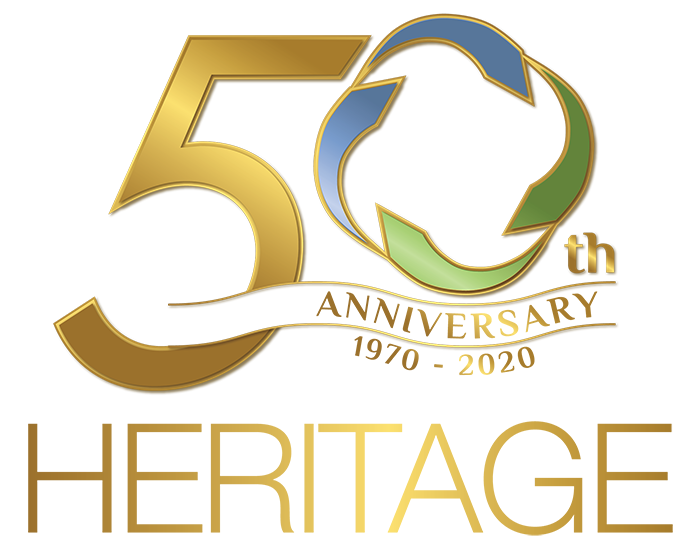 11:00 AM – 12:00 PM EDT
Session: Storage Tank Emergency Response
The session includes a case history on a well-known Texas tank fire response, rounded out by an industry perspective regarding planning for storage tank fires.
Case Study: ITC Storage Tank Fire, Pasadena, TX
Ryan Nawrocki, Chief Engineer, US Fire Pump Company, LLC
Storage Tank Emergencies: An Industry Perspectives
Stephen Pepper, Director, Crisis Management, Phillips 66
---
On-Demand Sessions – Recorded at CLEAN WATERWAYS 2020 Conference
2020 Industry Challenges Round Table – COVID and Beyond
Listen in as this group of experts informally discuss myriad challenges currently being faced by this industry, least of which is COVID 19. Time permitting questions will be taken from the audience.
Chair: Stephen Pepper, Director, Crisis Management, Phillips 66
Cory Davis, Senior Vice President & Principal Consultant
Robert Chambers, President, Spill Control Association of America (SCAA)
Ed Turner, President, OMI
---
Training the Next Generation of Spill Responders
Leonard Zabilansky PE, Program Manager and Jane-Ellen Delgado, Marketing Director, Applied Research Associates, Inc. | Ohmsett
---
Information Sharing in the New World of Privacy
Stephen Pepper, Director, Crisis Management, Phillips 66
---
Back to the Future – Oil Spill Response Technology
This session will provide a glimpse of the future of oil spill response and some of the latest technologies presented by industry experts.
Chair: James McCormack, MSES, MPA, CHMM, Sr. Environmental Consultant and Director, Business Development, CTEH LLC
Canine Detection
Paul Bunker, Owner, Chiron K9
Multibeam Echosounders for Oil and Gas Leak Detection
Jim Elliott, Chief Operating Officer, Teichman Group, LLC
---
After the Spill…Handling the Waste – ALLIANCE OF HAZARDOUS MATERIALS PROFESSIONALS (AHMP)
During the recent public announcement of the Generator Improvement Rule, the EPA stated perhaps as much as 30% of the waste in the United States is mis-classified. Every response is different producing various types of wastes. Determining the proper waste classification of materials collected during a spill response is the last thing on a responder's mind, but it is extremely important. In this session, we will walk through the process of how to make a proper waste determination based on federal and state regulations.
Chair: Angie Martin, Vice President, Heritage Environmental Services
Classification of Waste
Steve Laughlin, Waste Regulatory Specialist, Cura Emergency Services
Episodic Waste Generation Focusing in on Spill Response
Angie Martin, Vice President, Heritage Environmental Services
EPA's Electronic Manifest System
Amanda Gruesbeck CHMM, Associate, GHD Services
---
Salvage Operations in Dynamic, Fast Water Environments
Jim Elliott, Chief Operating Officer, Teichman Group, LLC
---
Huntington County – A Tale of Two Spills
Dwayne Caldwell, On Scene Coordinator | Emergency Response, Indiana Department of Environmental Management
---
Case Studies in Inland Response
This session will share experiences and lessons learned from three separate incidents including a fire at a popular distillery, a fish-kill in a scenic river and a derailment.
Chair: Cory Davis, Sr VP, Operations & Principal Consultant, CTEH, LLC
Moderator: Nick Hatten, Emergency Response On Scene Coordinator, Mississippi Department of Environmental Quality
Case Study: Jim Beam Distillery Fire
Robert Francis, Manager, Kentucky Department of Environmental Protection and Greg Harper, Federal On-Scene Coordinator, U.S. EPA Region 10
White River Fish-Kill: 20 Years of Recovery and Care
Angie Martin, Vice President, Heritage Environmental Services
Case Study: Windsor, Ontario Tunnel Derailment
Devin Sprinkle, Senior Manager, Regional Environment (U.S.), CN and Bradley Free, Associate, GHD
---
Interested in sponsoring CLEAN WATERWAYS Replay?
Premier Sponsor Level – $5,000
Complimentary access to the portal for the event
Dedicated page to include logo and company description, listed contact information for company or sales person and up to three material downloads or product demos to be made available to attendees
Opportunity to include up to a 30-minute video session integrated into the content platform; can be an existing video presentation or pre-recorded with show management prior to the portal launch
Logo included on all appropriate marketing
Branding within portal for the duration of the event
Feature Sponsor Level – $2,400
Dedicated page to include logo and company description, listed contact information for company or sales person and one material download or product demo to be made available to attendees
Logo included on all appropriate marketing
Branding within portal for the duration of the event
Contact Kayla Sparks to discuss sponsoring CLEAN WATERWAYS Replay!  713-343-1869 or ksparks@accessintel.com